Water Damage Restoration in Jeffersonville, IN
Water Damage in Jeffersonville, IN
When you experience unexpected water damage in Jeffersonville, Indiana, don't panic. Call Pro4mance Fire and Water Restoration Services, LLC. As Jeffersonville's premier water damage restoration contractor, we proudly serve residential and commercial clients throughout the area.
Our highly trained and experienced staff can help you restore your home or business property. We offer fast response for water-damage cleanup. Whether you've discovered flooding from a malfunctioning appliance, toilet, or frozen pipes, our experts will protect your property from further water damage.
We pride ourselves on focusing our expertise, talent, and resources to provide customized water damage restoration services. Our project managers are certified by the Institute of Inspection Cleaning and Restoration (IICRC) in water extraction and experienced in handling water damage mitigation. Our team takes the lead by assessing property damage before coming up with a plan to protect your structure and ensure the water damage doesn't affect your well-being.
Steps to Take After Water Damage
No matter the cause of water or flood damage, it helps to know what you should do when a disaster happens. Taking care of the problem as soon as possible makes cleanup faster and repair easier.
Safety first
When it comes to dealing with water damage, make safety your top priority. Keep you and your family safe with the following tips.
Turn off the power: The combination of water and electricity can be lethal. If switching off the electricity requires you to re-enter a flooded house or stand on wet surfaces, it's best to leave it to a certified electrician.
Wear protective gear: If you need to enter a flooded home, make sure you have protective clothing. Rubber boots and gloves, for example, will protect you from injuries and bacteria.
Protect your valuables: If possible, remove valuable items that may get damaged by water and any rugs that may be on wet flooring. You may also insert foil or plastic under the feet of wooden furniture to prevent carpet staining.
Contact Your Insurance Company
Once the water damage is under control, call your homeowners insurance provider right away. Your insurance coverage will vary depending on your policy, but the provider will usually send an adjuster to inspect your property, assess the damage, and determine whether it's a covered loss. Take as many photos as you can, and document the values of affected items.
Call Us for Water Damage Restoration in Jeffersonville, IN
Calling in professional water damage experts helps to mitigate potential water damage repairs. Pro4mance Fire and Water Restoration Services, LLC, is your most comprehensive source for all your water damage restoration services. We leverage our years of experience and 24/7 availability to handle any type or size of water damage.
What NOT to do

after Water Damage

When you're faced with a water damage problem:

● Don't hesitate to call a water damage restoration service
● Don't use a vacuum cleaner to remove standing water
● Don't use any electrical equipment or appliances while standing on wet surfaces
● Don't lift any tacked-down carpeting
● Don't enter any room with electrical or structural damage.
Reasons to Choose Pro4mance for Your Jeffersonville Water Damage Restoration Needs
Experienced and trained technicians: Each of the technicians at Pro4mance Fire and Water Restoration Services is trained and experienced in handling any water damage situation that may arise.
Fast response: Our team commits to preventing further damage to your property by responding immediately to water damage emergencies in Jeffersonville and the nearby area.
State-of-the-art equipment: We utilize the best equipment for restoring water damage in Jeffersonville, Indiana. The right equipment helps us to clear all the water out of your home as quickly and thoroughly as possible.
Pro4mance: Dependable Water Damage Restoration in Jeffersonville, IN
Excess water can cause a wide range of issues. Water retained in carpets, flooring, walls, and furnishings can cause mold and mildew growth, resulting in serious health risks. Hiring restoration experts like Pro4mance Fire and Water Restoration Services to handle water damage in Jeffersonville, Indiana, can make all the difference.
We use top-of-the-line equipment and technology to clean, dry, and clear all water-damaged areas. Guard your residential or commercial property against water damage and associated health risks by reaching out to our team today.
When a water damage disaster strikes, contact Pro4mance Fire and Water Restoration Services, LLC. We provide complete water damage restoration services in Jeffersonville, IN. Call us today at (812) 248-0444 to speak with our friendly team.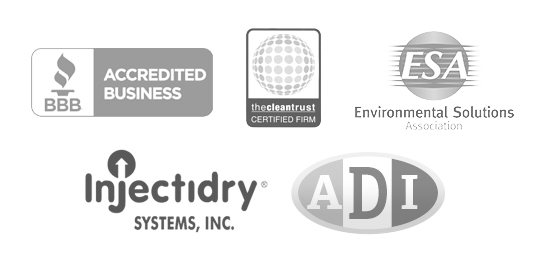 Pro4mance is a full service restoration contractor in Jeffersonville, IN.
Need other damage restoration services in Jeffersonville, IN? Click below for more or our Jeffersonville services.
Great job guys! You made a bad situation bearable.
Great job! Thanks for being so responsive.
You have a wonderful crew of young men. They were very helpful and professional. I will recommend you to friends.
Give us a call at (812) 248-0444 or fill-out the form below to contact us: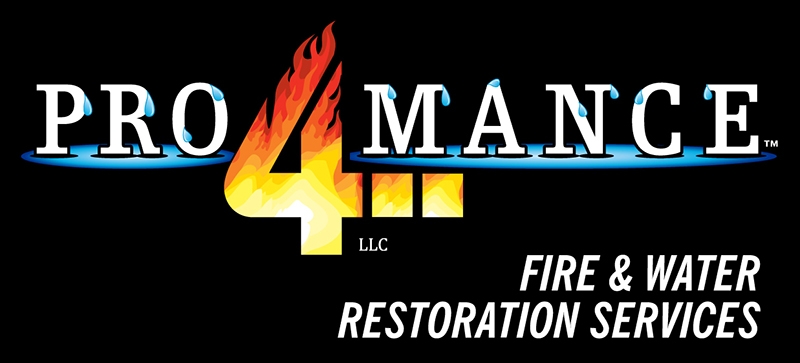 © 2021 Pro4mance Fire & Water Restoration Services, LLC
Address
1225 Bringham Dr
Sellersburg, Indiana 47172
We service the following areas:
Louisville, KY
Lexington, KY
Southern Indiana
Seymour, IN
Madison, IN
© 2021 Pro4mance Fire & Water Restoration Services, LLC