Water Restoration around New Albany, IN
Water Restoration in New Albany, IN
Water leaks, flooding, and blockages occur when you least expect it, causing havoc for property owners. One of the most devastating eventualities for any home or business are floods and sewage blockages, and a quick response is essential after this kind of water damage.
It's not always easy to overcome the effects of water damage long-term without proper skills and experience, but you can rely on our professionals to minimize losses and restore your water flow.
Call the experts at Pro4mance for fast and effective water damage restoration in New Albany, IN. We have the expertise and equipment to provide relief from all water damage issues, and you can trust our professionals to bring your New Albany home or business back above ground.
3 Things to Do After Water Damage
#1 – Safety First
Switching off the power:
Cutting the electricity connection to the property is essential during a flood as the combination of water and power could be lethal. Never re-enter a flooded house before switching off the electricity. It's best to call a licensed electrician if there is no choice but to enter wet areas to turn off the power.
Wear protective gear:
If you need to enter a flooded home, wear protective clothing. You need to protect yourself from injuries and harmful bacteria with items like gloves and rubber boots.
Protect your valuables:
If possible, lift any wooden furniture off the wet carpets and place tin foil under the feet to protect the carpet from stains. You might also want to remove other items that will be damaged by the rising water.
#2 – Alert Your Insurance Company
The second tip is to call your homeowners' insurance provider immediately after the water damage is under control. The insurer will send a claims agent to assess your damage and determine whether it's eligible for any compensation.
Document the values of your precious items and take as many pictures as possible before, during, and after the clean-up process. The pictures will be helpful to the insurance agent when assessing the damage.
Not all home insurance policies cover water damage, so you might want to chat with your insurance company about your policy first.
#3 – Call Our Reputable Team for Water Damage Restoration in New Albany, IN
Calling in our professional water damage restoration service is crucial in any water damage emergency.
Pro4mance is a trusted water damage restoration company with many years of experience in New Albany. We're available 24/7 with highly trained experts who can handle any size property, no matter the extent of the water damages.
What NOT to do

after Water Damage

In the event of flooding or other water damage:
Don't enter any room with structural or electrical damage
Don't use the vacuum cleaner to remove stagnant water
Don't lift tacked-down carpeting
Don't use electrical devices while standing on wet floors
Don't delay in calling our professional water damage restoration service
Why Choose Pro4mance for New Albany Water Damage Restoration?
Fast Response
Our professionals are committed to responding immediately to water damage emergencies in the New Albany area. A quick response mitigates loss, prevents further damage, and curbs restoration costs.
Experienced Technicians
At Pro4mance, we have a team of qualified water damage specialists with extensive experience in restoring water-damaged properties to pre-disaster conditions.
State-of-the-Art-Equipment
Pro4mance employs advanced water restoration equipment and techniques to ensure complete customer satisfaction. Our high-tech equipment makes it simple to detect hidden moisture, remove stagnant water, and effectively clean and dry your home and valuables.
Professional Advice
After flooding and water issues, homeowners often have difficulty determining the magnitude of the damage. You may not be able to tell which parts of your property require special attention from only a visual assessment.
Our water damage specialists can help you determine the condition of your property and advise on a way forward. We'll inspect your home, assessing the magnitude of the damage and letting you know how to go about restoring it.
Pro4mance: Trustworthy Water Damage Restoration In New Albany, IN
When floods or any other disaster results in water damage in your New Albany property, a quick reaction is essential. If left untreated, water damage leads to more costly problems, including mold, structural deterioration, and a potentially toxic environment.
Pro4mance provides quick, effective, and affordable water damage restoration to restore your property to normal. If you're looking for reliable water damage restoration service in New Albany, IN, call Pro4mance at (812) 248-0444 today.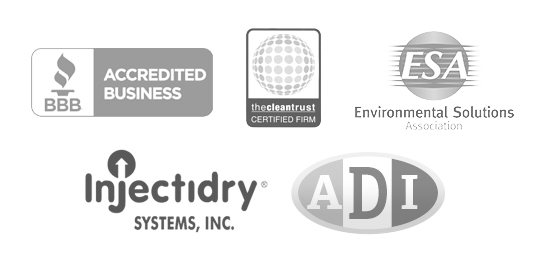 Pro4mance is a full service restoration contractor in New Albany, IN.
Need other damage restoration services in New Albany, IN? Click below for more or our New Albany services.
Great job guys! You made a bad situation bearable.
Great job! Thanks for being so responsive.
You have a wonderful crew of young men. They were very helpful and professional. I will recommend you to friends.
Give us a call at (812) 248-0444 or fill-out the form below to contact us: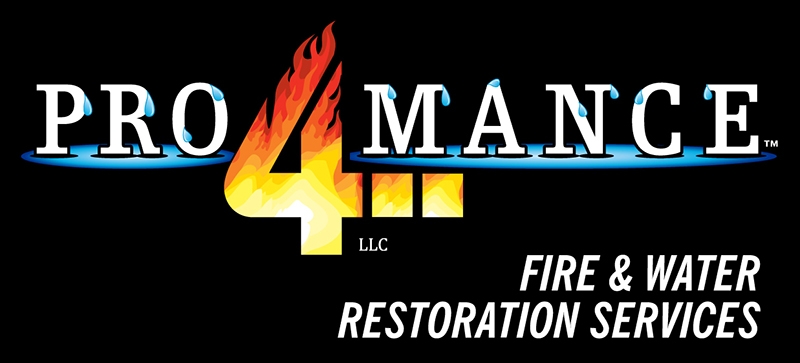 © 2021 Pro4mance Fire & Water Restoration Services, LLC
Address
1225 Bringham Dr
Sellersburg, Indiana 47172
We service the following areas:
Louisville, KY
Lexington, KY
Southern Indiana
Seymour, IN
Madison, IN
© 2021 Pro4mance Fire & Water Restoration Services, LLC