Water Damage Restoration in Middletown, KY
Water Damage in Middletown, KY
If there is flooding in your home, you must act quickly. Water is one of a homeowner's biggest enemies. It can get everywhere and destroy everything fast.
Water damage is an extremely stressful setback for any homeowner. The damage it causes may be irreparable if not promptly addressed from the onset. If you experience water damage in Middletown, Kentucky, Pro4mance will relieve your worries and restore your property to its original condition.
Call our experts for professional and reliable water restoration services. You will be clean and dry in no time.
Why You Should Call Us
The intrusion of water in your home can arise from the following:
● Leaking roof or appliances
● Sewer backups
● Frozen pipes bursting
● Fire or electrical damage
● Flooding from heavy rain or natural disasters
Regardless of the cause, the structure of your home and your belongings are at immediate risk. Wood floors and furniture are in jeopardy of being warped or split. Wet areas are prime breeding grounds for mold, which can lead to severe health issues. If you are dealing with any of the above problems, Pro4mance provides exceptional water restoration services in Middletown, Kentucky.
What to do if you have
Water Damage
1. Be Safe
The most important thing is to turn the power off immediately if you experience flooding. If your circuit box is in a wet area, we recommend calling an electrician. Electricity can be deadly on its own, but even more so when you add water to the mix. Protective clothing is ideal while inside your home. Rubber gloves, rubber boots, and a mask will protect you from debris, bacteria, and mold.
If possible, transfer wood furniture and other fragile belongings to a dry area to prevent further damage until our team arrives. Do not attempt this if you see electrical or structural damage in a room where flooding has occurred.
2. Call Your Insurance Company
Many people assume their insurance company covers water damage. This isn't always the case. It's best to call them as soon as possible to go over the details of your plan and compensation.
Keep records of your valuables and take as many pictures as possible (before and after the cleanup). This documentation is essential for an agent to evaluate the damage to your home and belongings.
3. Contact Pro4mance for Professional Water Damage Restoration
Leave it up to the professionals. A quick response from our team of experts is essential during any water damage situation.
We provide complete water restoration services in Middletown, KY. Whether it is a minor leak or emergency flooding, we are here 24/7 to clean up the mess that water leaves behind.
Things to Avoid
If your home has extensive water damage, it's important to remember the following:
● Never enter a room showing structural or electrical damage
● Never use an electrical device in a wet area
● Never use a vacuum cleaner to suck up water
● Never lift tacked-down carpeting
● Never wait to call professionals for restoration services
Why Choose Pro4mance for Water Damage Restoration in Middletown?
We Act Fast
Pro4mance understands the crucial factor time plays in water restoration. You should contact us immediately when you see water damage. It's equally imperative for us to respond in kind. Your home, your possessions, and your safety are our top priorities when we receive your call. Our team dispatches as quickly as possible to reduce further devastation.
We Have the Experience
The Pro4mance team has over 150 years of combined experience in the water restoration business. No job is too big or too small for us. Over the years, our team has seen just about everything water can do to a house and has provided essential cleanup and restoration services. A dry home is a happy home, and we pride ourselves on our fantastic customer reviews.
We Have the Equipment
Pro4mance water technicians use only the latest equipment for restoration services in Middletown, KY. Our tools of the trade effectively clean your home and valuables. Our up-to-date equipment is guaranteed to remove all water, mold, and harmful bacteria from your premises.
Pro4mance Provides Professional Water Damage Restoration in Middletown, KY
Every water damage situation is different, and the problems you face may not be obvious. Pro4mance provides the best possible advice to deal with your damage before, during, and after the cleanup.
Our teams are available 24/7 to help with damage from minor leaks or emergency flooding. We provide total cleanup and restoration services caused by water damage in Middletown, Kentucky. Call us today at 812-248-0444.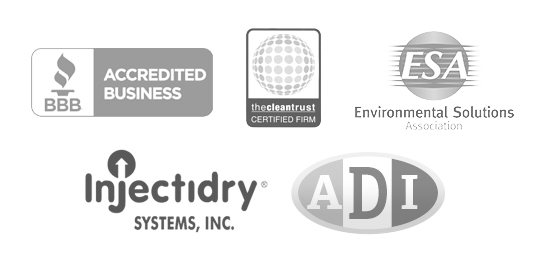 Pro4mance is a full service restoration contractor in Middletown, KY.
Need other damage restoration services in Middletown, KY? Click below for more or our Middletown services.
Great job guys! You made a bad situation bearable.
Great job! Thanks for being so responsive.
You have a wonderful crew of young men. They were very helpful and professional. I will recommend you to friends.
Give us a call at (812) 248-0444 or fill-out the form below to contact us: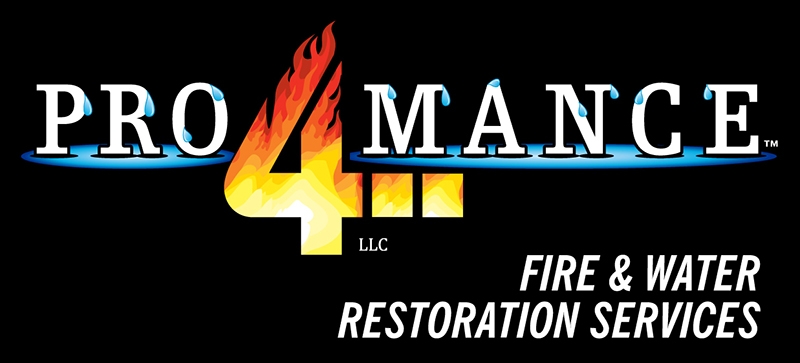 © 2021 Pro4mance Fire & Water Restoration Services, LLC
Address
1225 Bringham Dr
Sellersburg, Indiana 47172
We service the following areas:
Louisville, KY
Lexington, KY
Southern Indiana
Seymour, IN
Madison, IN
© 2021 Pro4mance Fire & Water Restoration Services, LLC