Water Damage Restoration in Crestwood, KY
Water Damage Restoration in Crestwood, KY
When water damage strikes, disaster can follow. Besides the immediate concerns of leaks and flooding, water damage can cause more lasting issues such as mold growth and environmental toxicity. A speedy response is essential and can help prevent these problems before they begin.
Flooding and water damage are serious problems that require professional solutions. Pro4mance is here to help. At Pro4mance, our professional technicians are experts in repairing water damage while minimizing both losses and overall costs.
Give Pro4mance a call for all your water damage repair needs in Crestwood, Kentucky. Our many years of experience and cutting-edge equipment let us tackle any water damage problems with efficiency and expertise. Don't let water damage drag you under! Let Pro4mance help put your home—and peace of mind—back on dry land.
What to Do About Water Damage
#1 – Safety First!
Power off:
Everybody knows that water and electricity are a dangerous mix. With that in mind, do not re-enter a flooded home without first turning off the power. If you can't shut off the electricity without passing through a flooded area, wait outside and call a professional electrician instead.
Gear on:
If you need to re-enter your home while it is still water damaged, protect yourself with appropriate safety gear. In addition to electrocution, entering a flooded home can expose you to contamination and injuries. Heavy rubber boots and sturdy gloves can help you avoid these dangers.
Protect your valuables:
Avoid walking on wet carpets as much as you can and move any wooden furniture off of the carpets to prevent stains and damage. Be sure to remove any items such as books or paintings that could be destroyed by rising water as well.
#2 – Call Your Insurance Company
After you've dealt with safety concerns and salvaged as many of your important items as you can, it's time to call your homeowners' insurance provider. They will send a claims agent to inspect the damage to your home and determine what your policy covers.
Detailed documentation of the value of your possessions, along with photos of the damage and the cleanup process, can help your claims agent make sure you receive all the benefits included under your homeowners' policy.
#3 – Call the Professionals at Pro4mance for Water Damage Restoration in Crestwood, Kentucky
The last of our tips is to give us a call. Water damage always requires professional repairs, and Pro4mance has the experience and expertise needed to get the job done right. Our expert technicians are available 24/7 to handle any water damaged property in Crestwood, no matter the square footage or level of damage.
What Not to Do About
Water Damage
If your home has been affected by water damage, never:
● Use electronics in standing water, or while standing on wet floors.
● Enter any room with a sagging ceiling. This indicates water damage from above that could cause the ceiling to collapse.
● Leave wet fabrics stuck together. Separate any water-damaged carpets or clothing, as leaving them stuck together creates ideal conditions for mold and mildew to grow.
● Use your vacuum to suck up standing water. This will damage your vacuum and you in danger of electrocution.
● Activate the HVAC system. Doing so could lead to an electric shock or the spreading of contaminants.
Why Choose Pro4mance for Water Damage Restoration in Crestwood, Kentucky?
Speedy Response
An efficient response is paramount in heading off water damage. At Pro4mance, our technicians are trained to respond right away to water damage emergencies in Crestwood. Taking immediate action can prevent further damage to your home and save you money in terms of restoration costs.
Professional Technicians
At Pro4mance, all of our water damage repair technicians are extremely experienced in restoring damaged properties to pre-flooding conditions.
Specialized Equipment
In addition to expert knowledge, our team brings specialized equipment to every job. We use our advanced equipment and techniques to drain standing water and hidden moisture from your home and dry and restore your valuables.
Specialty Advice
You should never have to go it alone when it comes to water damage. That's where Pro4mance comes in. Our water damage restoration experts can help you understand the state of your home and guide you through the appropriate steps.
Pro4mance: Dependable Water Damage Restoration in Crestwood, Kentucky
Flooding and water damage are difficult, but Pro4mance is more than up to the challenge. Contact Pro4mance at (812) 248-0444 today to start restoring your home right away!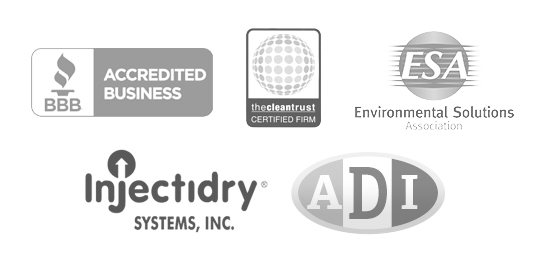 Pro4mance is a full service restoration contractor in Crestwood, KY.
Need other damage restoration services in Crestwood, KY? Click below for more or our Crestwood services.
Great job guys! You made a bad situation bearable.
Great job! Thanks for being so responsive.
You have a wonderful crew of young men. They were very helpful and professional. I will recommend you to friends.
Give us a call at (812) 248-0444 or fill-out the form below to contact us: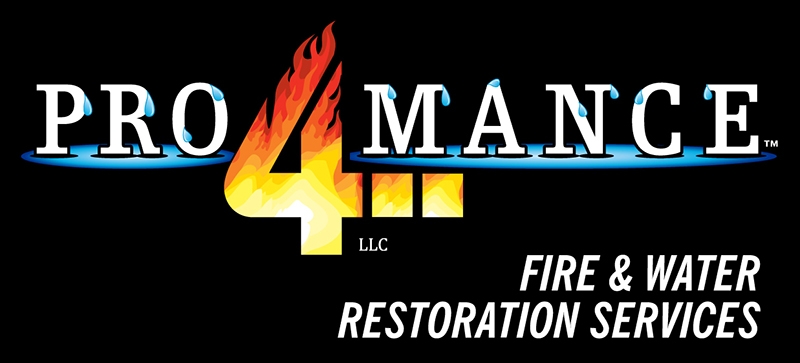 © 2021 Pro4mance Fire & Water Restoration Services, LLC
Address
1225 Bringham Dr
Sellersburg, Indiana 47172
We service the following areas:
Louisville, KY
Lexington, KY
Southern Indiana
Seymour, IN
Madison, IN
© 2021 Pro4mance Fire & Water Restoration Services, LLC