Water Damage Restoration in Louisville, KY
Restoration for Water Damage in Louisville, Kentucky
No one can prepare for water damage in Louisville, Kentucky, because floods, massive roof leaks, sewer backups, or broken pipes are always an unplanned surprise. You will want expert assistance to bring your home back to normal as quickly as possible, and our team at Pro4mance provides restoration for water damage in Louisville, Kentucky, that helps your family or business recover quickly.
We have an experienced team ready to help at any time. We can also work with untreated water damage, inherited homes, or as-is properties you might purchase.
Use these tips to learn how we can help you in your time of need. Our licensed project managers carry certification from the IICRC (Institute of Inspection, Cleaning, and Restoration Certification) in water extraction. They will remain at your side until the building is both dry and safe.
What Should You Do To Expedite Recovery?
As soon as a flood or sewage backup occurs, you want the whole ordeal to be over. We recommend you take these simple steps to prepare for a quick water damage restoration project.
Try To Turn Off the Power
If you can turn off the power in the house, do so as quickly as possible. Electrical circuits spark and short out during a flood, and the damage could be even more extensive if the power stays on, including the potential for a fire. If you cannot turn off the power, allow the fire department or a certified electrician to turn it off before entering the house again.
Wear Protective Clothing To Re-Enter the Building
While you want to get back in the building as quickly as possible, you should wear gloves, goggles, a face mask, and possibly a hazmat suit. The floodwaters or sewage in the building could infect anyone with bacteria, germs, and various other diseases. In the interest of safety, wait for our team to enter the space if you do not have protective gear.
Reach Out To Your Insurance Company
You should reach out to your insurance company immediately because they can:
● Send an adjuster
● Qualify you for compensation
● Explain your coverage
● Help you document lost items
You do not need to call your insurance company before speaking to our team. We get to work right away, and in some cases, the house is dry when the adjuster arrives.
Is there Anything You
Shouldn't Do?
Dealing with severe water damage or sewage backups will send anyone into recovery mode. You will do anything to get your business back to normal or help your family get back in the house. With good intentions, however, may come ill-advised decisions.
We do not recommend trying to vacuum as the process can be dangerous and ineffective. If rooms seem to have structural damage, please stay back. If you see hanging wires or hear sparks, leave the area immediately.
Never attempt to lift carpet, and do not use electronics in the building. It is best to wait for our team to arrive to advise you of the next steps or where it is safe for you to go.
Why Is Pro4mance Your Best Option for Water Damage in Louisville, Kentucky?
At Pro4mance, we offer restoration for water damage in Louisville, Kentucky, so that you get the best possible service during a difficult time.
Excellent Emergency Response Times
When you call us for emergency assistance, we move as fast as possible to mitigate the situation. We know every minute counts, and we work quickly to make recovery easier.
Professional Equipment and Crews
We equip our professional crews with the best cleaning products in the industry. Industrial cleanups are complex, and we ensure that we have the appropriate machines for your water restoration project. We can do everything from detecting hidden water around the structure to drying your belongings.
Expert Advice
You might not know what comes next after we dry out your home or business. Our team thoroughly inspects the building and adjoining units for structural, electrical, and plumbing issues. We have friends in the industry you can call, and we will provide you with a standard checklist that you can hand over to other contractors when they arrive.
Contact Pro4mance Today for Help With Water Damage Restoration
Call our Pro4mance team at 812-248-0444 to schedule an appointment or for additional questions. Call our emergency services line for 24/7 emergency restoration for water damage in Louisville, Kentucky. We have teams ready to help you throughout the Kentuckiana region.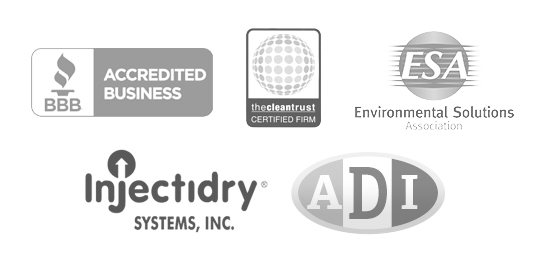 Pro4mance is a full service restoration contractor in Louisville, KY.
Need other damage restoration services in Louisville, KY? Click below for more or our Louisville services.
Great job guys! You made a bad situation bearable.
Great job! Thanks for being so responsive.
You have a wonderful crew of young men. They were very helpful and professional. I will recommend you to friends.
Give us a call at (812) 248-0444 or fill-out the form below to contact us: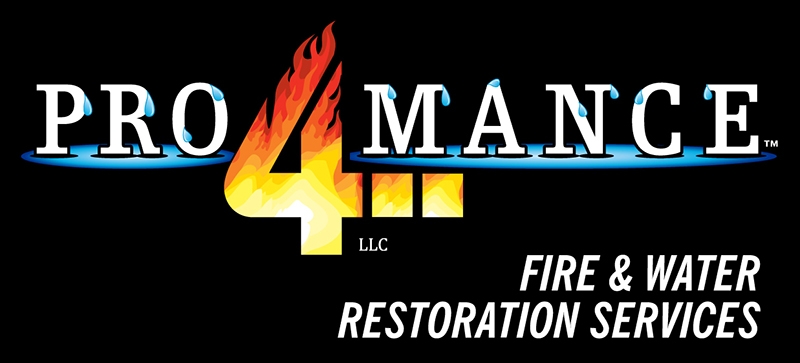 © 2021 Pro4mance Fire & Water Restoration Services, LLC
Address
1225 Bringham Dr
Sellersburg, Indiana 47172
We service the following areas:
Louisville, KY
Lexington, KY
Southern Indiana
Seymour, IN
Madison, IN
© 2021 Pro4mance Fire & Water Restoration Services, LLC