Water Damage Restoration in Clarksville, IN
Water Damage in Clarksville, IN
When a water damage disaster happens, you want to secure the services of a water damage restoration company as fast as possible. Call Pro4mance Fire and Water Restoration Services, LLC, for help. As the most trusted restoration experts for water damage in Clarksville, Indiana, we take customer needs seriously.
Our customers always come first. We have worked hard to build a reputation for our outstanding work, professionalism, and expertise. Contact us anytime, and we'll come to your home fully prepared and equipped to deal with all your restoration problems.
When we say we take pride in the quality of the services we provide, it's because we mean it. Our unparalleled water damage restoration and customer service make us stand out from the crowd. Our technicians have seen it all when it comes to water damage, so you can count on us to do the job right the first time. We can handle both residential and commercial disasters, and you can count on us in your time of need.
Steps to Take After Water Damage
Stay Safe
Turn off all electricity and water: To lower the risk of mixing water and electricity, turn off all electrical and water sources within the property. If you're forced to enter wet areas to turn off the power, call a licensed electrician instead.
Protect valuable items: If possible, remove valuables that may get damaged by water. You might also want to protect your carpets from stains by placing plastic or aluminum foil under the feet of furniture.
Wear protective gear: Make sure you wear protective clothing every time you're entering a flooded home. Items such as rubber boots and gloves protect you from injuries and harmful bacteria.
Call Your Insurance Company
While insurance policies differ and not all home insurance policies cover water damage, you should notify your insurer as soon as possible. You'll need to work with the company to determine the cause of the damage and the extent of your coverage.
Document the damage at every step of the process, and follow the insurance company's direction about waiting for an adjuster to inspect your property.
Call Us to Restore Water Damage in Clarksville, Indiana
Dealing with a water damage emergency requires you to seek professional help as soon as possible. Our extensive industry experience and round-the-clock availability allow us to promptly handle any size property, regardless of the extent of the water damage.
What NOT to do

after Water Damage

If you're dealing with water damage:
● Don't use a vacuum, as it may cause an electric shock
● Don't enter any property with structural or electrical damage
● Don't delay in calling for professional help
● Don't use electrical appliances until professionals can confirm your safety
● Don't turn off the source of water if doing so presents any danger
Why Choose Pro4mance for Clarksville Water Damage Restoration?
Fast response: Water damage emergencies happen when we least expect them. Count on Pro4mance to respond immediately when you contact us for help. We remain available 24/7 for emergency support.
State-of-the-art equipment: Our innovative equipment and technology enable us to effectively address water damage and restore your property to full functionality in the shortest time possible.
Experienced technicians: Our knowledgeable professionals know what to do to clean, repair, and restore your property in an efficient, proper, and safe manner.
Professional Advice: When you're facing water damage, you might have trouble locating or recognizing the damage. Our trained professionals can help you understand the extent of work required or areas that need special attention to restore your property.
We can help you determine the condition of your property and guide you on the best approach forward. We'll inspect and assess the extent of the damage and provide sustainable solutions.
Pro4mance: Reliable Water Damage Restoration in Clarksville, IN
You might find it surprising how much damage a little water from a cracked pipe, flood, leaking toilet, or storm can cause. If you walk into your property and notice signs of water damage such as wet drywall, soaked furniture, or flooded floors, you need to solve the problem quickly.
Avoid the uncertainty of trying to repair water damage in Clarksville, Indiana, by calling us for professional help. We can restore your home or business and eliminate the inherent risks associated with DIY water damage restoration.
If your home or business has suffered water damage, call Pro4mance Fire and Water Restoration Services, LLC. Dial (812) 248-0444 for quick, affordable, and effective water damage restoration services in Clarksville, IN, and nearby areas.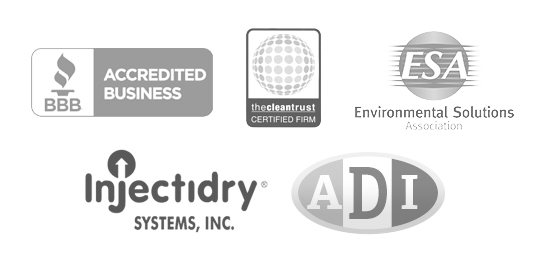 Pro4mance is a full service restoration contractor in Clarksville, IN.
Need other damage restoration services in Clarksville, IN? Click below for more or our Clarksville services.
Great job guys! You made a bad situation bearable.
Great job! Thanks for being so responsive.
You have a wonderful crew of young men. They were very helpful and professional. I will recommend you to friends.
Give us a call at (812) 248-0444 or fill-out the form below to contact us: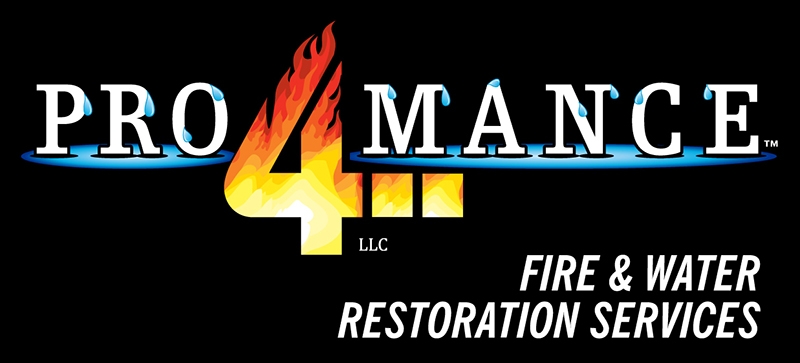 © 2021 Pro4mance Fire & Water Restoration Services, LLC
Address
1225 Bringham Dr
Sellersburg, Indiana 47172
We service the following areas:
Louisville, KY
Lexington, KY
Southern Indiana
Seymour, IN
Madison, IN
© 2021 Pro4mance Fire & Water Restoration Services, LLC