Water Damage Restoration in Jeffersontown, KY
Water Damage Restoration in Jeffersontown, KY
Water will wreak havoc on any home. Your house is like a sponge, absorbing water quickly when any leaking or flooding occurs. This penetration creates a whole laundry list of problems. Any roof, wall, or floor made of wood or drywall is in danger of becoming warped or rotted. This destruction applies to your furniture and valuables as well.
Once water enters your home, you also risk exposure to bacteria and mold spores. Mold thrives in moist environments. It can destroy your home, decrease its value, and lead to serious health concerns.
If you experience water damage in Jeffersontown, Kentucky, it's best to call a professional water restoration company ASAP. Pro4mance has provided years of exceptional water cleanup services to Jeffersontown residents who have fallen victim to the water damage caused by small leaks or considerable flooding.
What to Do When You See Water Damage
1. Remain Safe
Protecting yourself is even more important than protecting your home. It is critical to cut off the power immediately. If water accumulates near electrical appliances or circuit boxes, it becomes a life-threatening situation. If you cannot safely reach the circuit breaker, contact an electrician right away. If you see sparks, flames, or any structural damage to the home caused by water damage, remove yourself and your family members from the property immediately.
Protective gloves and boots are essential when moving wet items. If flooding has occurred from a sewer backup, you may become exposed to harmful chemicals, sharp objects, and other waste.
2. Contact Our Experts for Water Damage Restoration in Jeffersontown, KY
We are here to help 24/7 with any water emergency you encounter. It's best not to put yourself at risk. Don't let your home absorb water for long periods. Pro4mance has many years of experience handling every water restoration job imaginable.
3. Contact Your Insurance Company ASAP
Not every policy covers water damage. If your water damage isn't cleaned up fast by a team of professionals, it could lead to costly repairs. Your insurance company will determine the extent of your repairs and inform you about what is covered.
The insurance agent must come out as quickly as possible to assess the situation. To speed up the process, be ready when they arrive with pictures of your valuables before and after the water damage, along with detailed documents of your items.
Avoid
Common Mistakes
Water damage doesn't have to ruin your life. There are simple ways to prevent extensive damage to your home, your health, and your belongings.
Be mindful of the following:
● Do not go into a room with visible electrical or structural issues.
● Do not use electrical appliances while standing in water.
● Do not use a vacuum to clean up water.
● Do not try to move heavy furniture or other objects by yourself.
● Do not hesitate to contact a team of water restoration professionals.
Why Choose Pro4mance for Jeffersontown Water Damage Restoration?
The Right Equipment
Our advanced equipment enables us to rapidly locate and mitigate the spread of water in your home. This detection protects the structure of your home and your furniture, especially pieces made of wood. Using state-of-the-art technology, we also detect and remove the dangerous growth of mold and bacteria.
The Right Response Time
We know that time is of the essence. Pro4mance is always readily available to take your call and discuss your water damage concerns. After discussing your issues, we promptly schedule a visit to your home. We quickly remove every trace of water, clean your valuables, and begin the drying process to reduce further deterioration. Our goal is to leave your home moisture-free before mold even has a chance to grow.
The Right Amount of Experience
Pro4mance has been serving the Jeffersontown area for many years. Our team has over 150 years of cumulative experience. When you call us, we dispatch a team of water techs equipped with training and knowledge in all areas of water removal and restoration. They also provide professional, reliable advice on how to keep your home in the best condition moving forward.
What You Can Expect from Pro4mance
Your safety and the restoration of your home are our top concerns. We arrive fast and assess the damage. We instantly begin working to dry everything while protecting your valuables at all costs. Our team of experienced technicians provides swift and reliable water damage restoration to your residence.
We are here 24/7 to help you with water damage in Jeffersontown, Kentucky. Call us now at 812-248-0444.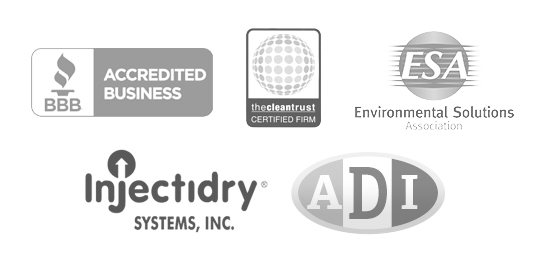 Pro4mance is a full service restoration contractor in Jeffersontown, KY.
Need other damage restoration services in Jeffersontown, KY? Click below for more or our Jeffersontown services.
Great job guys! You made a bad situation bearable.
Great job! Thanks for being so responsive.
You have a wonderful crew of young men. They were very helpful and professional. I will recommend you to friends.
Give us a call at (812) 248-0444 or fill-out the form below to contact us: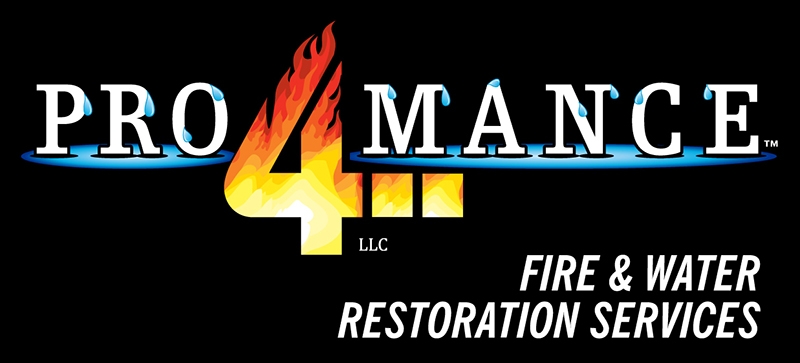 © 2021 Pro4mance Fire & Water Restoration Services, LLC
Address
1225 Bringham Dr
Sellersburg, Indiana 47172
We service the following areas:
Louisville, KY
Lexington, KY
Southern Indiana
Seymour, IN
Madison, IN
© 2021 Pro4mance Fire & Water Restoration Services, LLC