Water Damage Restoration in Salem, IN
Dealing with Water Damage in Salem, IN
Smart property owners know that water-related emergencies can happen at any time. Knowing how to respond to water damage can save your life and your belongings. It can also help mitigate costs to restore your property.
While it's been a few years since flash floods devastated properties in Salem, Indiana, your home or business could be one bad storm away from ruin if you aren't aware of how to react. Especially dangerous are sewage blockages, which can cause illness and damage.
No one deserves to face this kind of crisis alone, and you don't have to. Our team at Pro4mance awaits your call 24/7. Let expert technicians take care of the aftermath of any water damage in Salem, Indiana.
REMEMBER THESE 3 CRITICAL STEPS
#1 – Safety, Then Salvage
First, shut off the electricity:
When water or sewage is flooding your home, you may be tempted to grab your valuables and run. Before you do, be sure to shut off the power to your property. If you can't safely access the panel, have it done by a licensed electrician.
Wear protective equipment:
Certain water damage conditions require special equipment like rubber boots and gloves to be entered safely. In cases of sewage, precautions like respirators must also be taken. Hardhats are required when there is structural damage. These jobs are always best left to the professionals to clean up.
Minimize lost valuables:
Once you've shut the electricity and are sure it's safe to remain in the building, you may begin to salvage your valuables. Make sure to gather important documents and electronics that aren't affected. Then, start lifting furniture off of the carpet if you can. You can use something as simple as aluminum foil to create a barrier between stained woods and damp rugs. This will prevent staining and possibly allow you to salvage the carpet.
It's wise to take photos of the aftermath of your water damage. Also, gather receipts for valuable items that have been damaged.
#2 – Call Your Insurance Carrier
Make sure that you're safe and dry, then get on the phone. Call your insurance provider when you experience water damage. You may not have coverage, depending on your policy type. Only an assessment by a claims agent can determine eligibility.
The sooner you have an insurance representative visit your property, the sooner you could receive much-needed funds for repairs.
#3 – Call the Most Trusted Team for Water Damage in Salem, IN
No matter the time or day, Pro4mance is prepared to take your call. Acting around the clock to respond to water damage in Salem, Indiana, is our mission. We know that minutes count when it comes to drying out your property and belongings.
Avoid These Dangerous "Don'ts" of
Water Damage
If you're experiencing flooding, sewage overflow, or other water damage:
● Don't ever enter a structure that seems unstable or has visible structural damage.
● Don't use any electronics while you're standing in water or on damp flooring.
● Don't attempt to use a vacuum to dry your flooring.
● Don't try to pull out tacked-down carpeting.
● Don't forget to take photos, if possible.
● Don't hesitate to call your insurance provider and then Pro4mance.
Pro4mance Provides Trusted Services After Water Damage in Salem, Indiana
Expertise and Skill
Salem area residents have trusted Pro4mance for years with their water damage restoration needs. With many years of experience under their belts, the technicians on our team know how to get your property back to normal.
Guidance You Can Trust
Property owners aren't expected to know everything when water emergencies occur. Once you've secured your property and called the insurance agency, you can count on Pro4mance to help you plan the next steps. We will explain to you how we evaluate your water damage and what is needed to restore your property.
Immediate Response
We are waiting around the clock for calls from residents with water damage in Salem, Indiana. As soon as you call, technicians can be dispatched to begin assessing your damage.
The Latest Techniques and Equipment
From small leaks to major disasters, the team at Pro4mance has the skill and equipment to get the job done. Count on the most up-to-date technology to help reduce structural damage and mold development.
Pro4mance: Affordable and Reliable Repairs for Water Damage in Salem, Indiana
For some, the cost of repairs after water damage prevents them from being completed. Affordable service ensures that our community knows they can depend on Pro4mance to get the job done efficiently. Leaving water damage untreated can lead to rotted wood, mold, and other issues down the road.
Pro4mance promises to answer the call, no matter the size of your water emergency. If you've got water damage in Salem, Indiana, call Pro4mance at (812) 248-0444 today for a solution.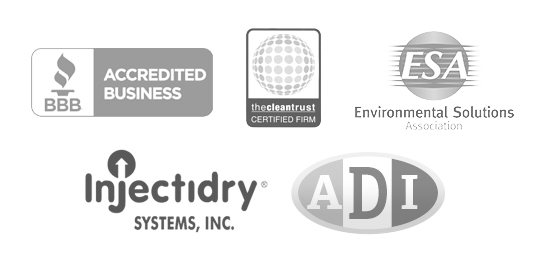 Pro4mance is a full service restoration contractor in Salem, IN.
Need other damage restoration services in Salem, IN? Click below for more or our Salem services.
Great job guys! You made a bad situation bearable.
Great job! Thanks for being so responsive.
You have a wonderful crew of young men. They were very helpful and professional. I will recommend you to friends.
Give us a call at (812) 248-0444 or fill-out the form below to contact us: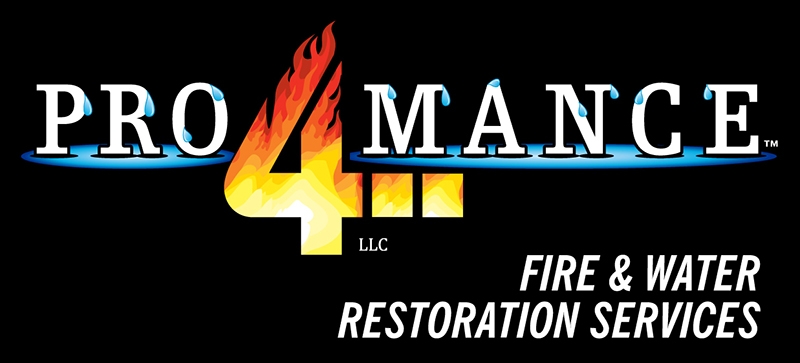 © 2021 Pro4mance Fire & Water Restoration Services, LLC
Address
1225 Bringham Dr
Sellersburg, Indiana 47172
We service the following areas:
Louisville, KY
Lexington, KY
Southern Indiana
Seymour, IN
Madison, IN
© 2021 Pro4mance Fire & Water Restoration Services, LLC