Water Damage Restoration in Corydon, IN
Water Damage in Corydon, IN
Many property owners have experienced water damage in Corydon, Indiana, in recent years. Late summer storms in the area often result in flooding. Leaks and blockages happen without warning. Knowing what to do when water damage occurs can help minimize damage to your property.
Sewage blockages or leaks are by far the most unpleasant plumbing disasters you can face. When this happens, you need to respond quickly. A smart response keeps you safe and lessens property damage.
The skill and equipment of professionals are critical to resolving water damage properly. The team at Pro4mance are experts at cleaning up water damage in Corydon, Indiana. They respond immediately when called to handle any water damage situation.
REACT WITH A 3-STEP RESPONSE
#1 – Protect Yourself and Your Valuables
Turn off the power immediately:
As soon as flooding begins, take swift action to prevent electrocution. Water conducts electricity and can lead to fatal injuries. This is why it is critical to turn off the power as soon as water damage occurs. If you can't switch the power off without entering flooded areas, do not re-enter the property. Have the power shut off by a licensed electrician.
Special protective equipment:
Bacteria from sewage presents many risks once it enters your property. Other types of flooding can lead to hazards as well. If you must re-enter a flooded or water-damaged area, wear rubber boots and gloves. This will also protect against electrical dangers if they are present.
Minimize lost valuables:
When water damage happens, you're likely to want to save your valuables. Unplug electronics and move them to a safe location. Also, remember to lift any wooden furniture off your carpeting. Laying tin foil under the legs of furniture will prevent it from staining the carpet. If it is safe, take photos of the damage.
#2 – Call the Insurance Company
Once you've secured your safety and valuables, it's time to call the insurance company. The insurance provider will send an agent to assess your claim. They will determine the extent of coverage available for the situation. Some insurance policies do not cover some or all water damage in Corydon, Indiana. Calling right away is the key to getting your claim processed quickly.
Remember to take photos before, during, and after cleaning up the mess. Take individual photos of damaged valuables. Any receipts or documents stating the value of damaged items will benefit your claim as well.
#3 – Call the Most Trusted Team for Water Damage in Corydon, IN
The restoration team at Pro4mance jumps into action during any water damage incident. You can Call Pro4mance 24/7 for water damage issues. For any property size or any extent of damage, Pro4mance should be your next call after the insurance agency.
The "Don'ts"

of Water Damage

If you're experiencing flooding, sewage overflow, or other water damage:

● Don't go into the home, or any room, if there is structural damage.
● Don't attempt to lift/remove carpet that is tacked down.
● Don't try to vacuum excess water out of your carpet.
● Don't plug in or operate any electronics while standing on a wet surface.
● Don't wait to call the insurance company, and then Pro4mance.
Why Pro4mance is the Best Choice for Restoration After Water Damage in Corydon, Indiana
The Answers You Need
Most property owners are overwhelmed after a water emergency. Without proper advice from the professionals at Pro4mance, it can be hard to decide what to do next. We will help you develop a plan.
Rapid Action
The Pro4mance team will respond immediately following your call after water emergencies. Our quick response will stop any further damage from taking place. Our goal is to restore function and reduce the costs following water damage in Corydon, Indiana.
Expert Team Members
Our technicians are ready in any kind of water damage emergency. From minor leaks to major disasters, their years of knowledge and skill are crucial.
The Latest Techniques and Equipment
With the most advanced equipment, the Pro4mance team is ready to cover all the bases. From detecting hidden moisture to removing stagnant water, we employ techniques that dry out your property and valuables effectively and quickly.
A visual assessment allows Pro4mance technicians to determine the gravity of the situation. After inspecting your property, our team will help make a plan to restore its safety and function.
Pro4mance: Top Quality Restoration for Water Damage in Corydon, Indiana
Preventing the long-term effects of water damage is possible if you act quickly. This is why you must contact professionals right away. Mold, structural damage, and other issues will occur if water damage is left untreated.
Calling Pro4mance ensures that you will receive fast and affordable water damage restoration. If you're experiencing water damage in Corydon, Indiana, call Pro4mance at (812) 248-0444 now.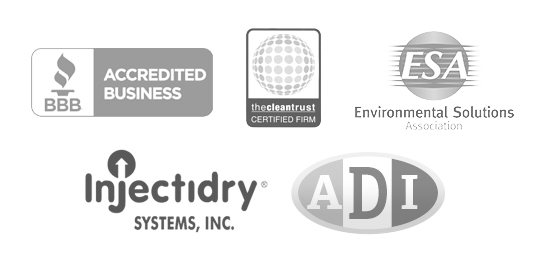 Pro4mance is a full service restoration contractor in Corydon, IN.
Need other damage restoration services in Corydon, IN? Click below for more or our Corydon services.
Great job guys! You made a bad situation bearable.
Great job! Thanks for being so responsive.
You have a wonderful crew of young men. They were very helpful and professional. I will recommend you to friends.
Give us a call at (812) 248-0444 or fill-out the form below to contact us: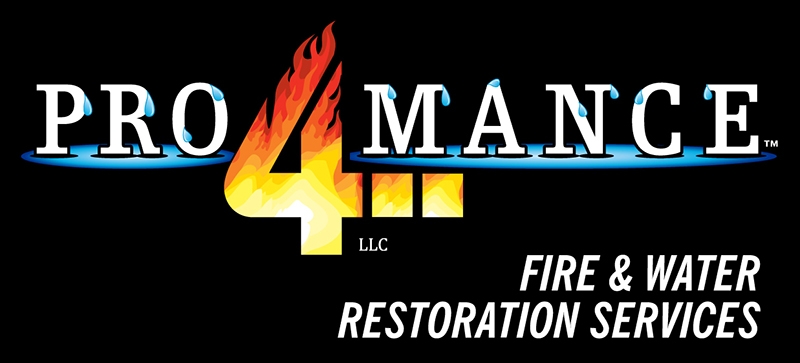 © 2021 Pro4mance Fire & Water Restoration Services, LLC
Address
1225 Bringham Dr
Sellersburg, Indiana 47172
We service the following areas:
Louisville, KY
Lexington, KY
Southern Indiana
Seymour, IN
Madison, IN
© 2021 Pro4mance Fire & Water Restoration Services, LLC